At Hoosier Feeder Company we get excited about our employees' efforts and adventures outside of work as much as their efforts inside of our facility. We are especially excited when those efforts put forth go to help others, much like our own Jon Cannaday's journey to help injured and recovering veterans. Jon calls his mission Wagons for Warriors and its really is quite special. We got a chance to sit down and talk with him about Wagons for Warriors to learn a bit more about it and help spread the word.
So John, can you summarize the purpose of Wagons for Warriors?
The purpose of Wagons for Warriors is to help wounded veterans and their families during their recover phase after release from ICU, particularly at the Walter Reid facility near Washington D.C.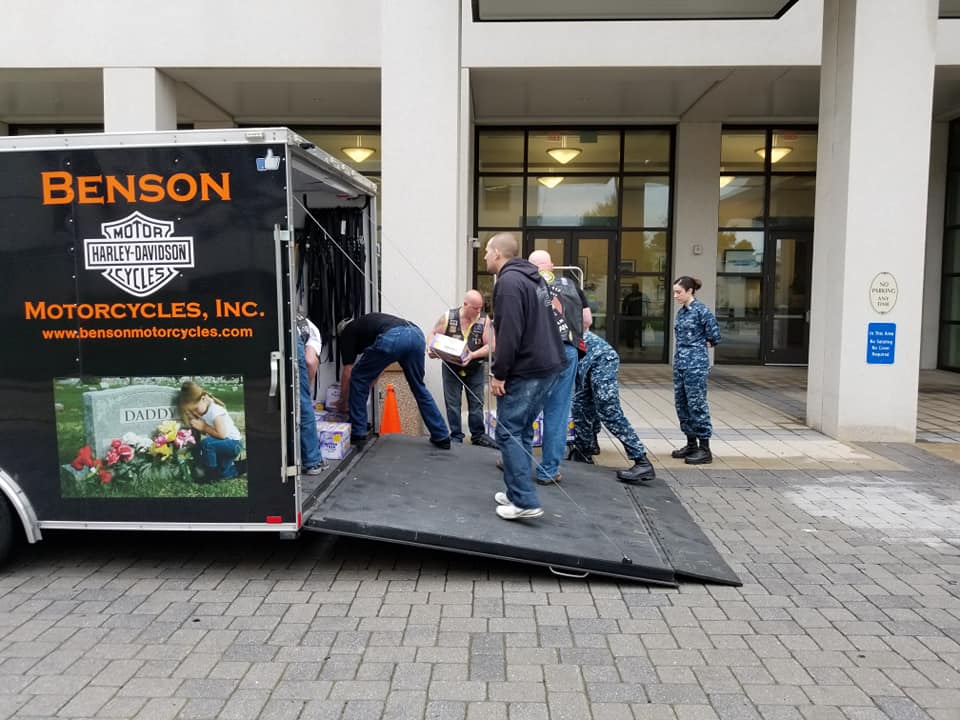 How did it get started?
It started with a member of the American Legion Ladies Auxiliary. Her son spent three and half years recovering at Walter Reid, and from listening to the trials and tribulations over her times spent out there. At that time, the Walter Reid campus was not set up for wheel chairs or people with limited mobility. She used to talk about people leaving wagons for others to carry groceries, kids, goods to and from parking lots and living accommodations and I thought we could really help people feel independent with the simple task of transporting items from place to place through their recovery process.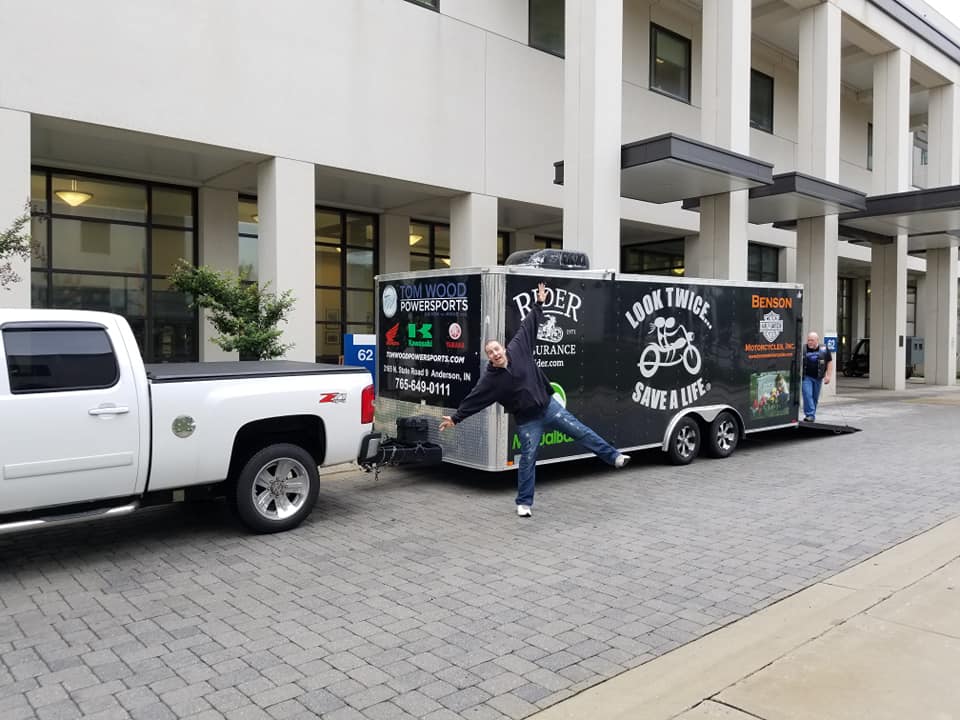 How long have you been a part of this effort and who did you start it with?
The American Legion Riders from post 117 started Wagons for Warriors 5 years.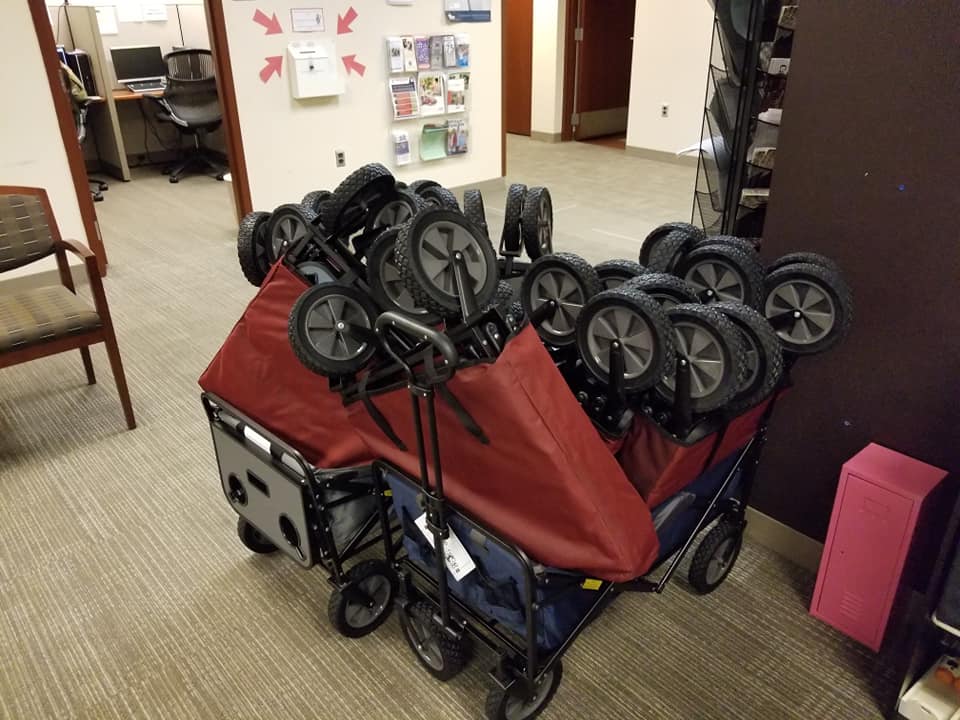 I'm sure you have met many incredible people and veterans, are there any that you really connected with?
There are several, and without naming them, I'm still in contact with at least 6 veterans through social media, telephone, and email.
They are all special people and they have great spirits. None of them have a "quitting" attitude.
Most of the people we meet have lost a limb and even though some were never in the military, they were a victim in a terrorist act, which still falls under the same care from the government so I get to meet all kinds of people.
What is your favorite part of your mission?
My favorite part is, probably the kids that come through the line when we are at Walter Reid hospital in Bethesda, Near Washington D.C.
The incredulous look on their face that some one cares. Its very humbling, especially when kids and their parents thank Wagons for Warriors because the whole point of our journey is to say thank the veterans and their families for their service and sacrifice.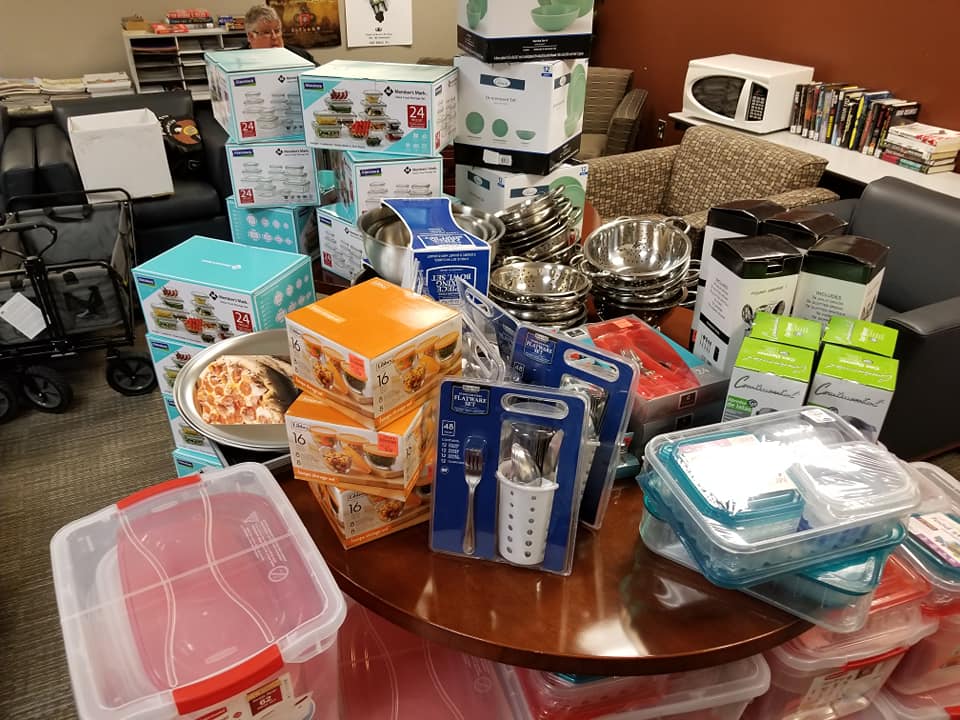 How can others get involved and contribute to this cause?
They can go to the Wagons for Warriors Facebook page where they will find an address they can send funds or goods. We make visits every year in early June so there is plenty of time to contribute between runs.
Wagons for Warriors is a great cause and really does impact the life for many veterans while they recover. We are happy to have Jon on our team and look forward to years of success and giving from Wagons for Warriors.