Testimonials
Hoosier Feeder Company is proud to work with some of the best organizations in the world, creating custom centrifugal and vibratory bowl feeders to meet their needs.
We work with companies of all sizes and budgets, but one thing remains constant: their trust in our ability to deliver on time and on budget. We want to be a pleasure to do business with, and our extensive and eclectic work history speaks for itself.
Below are just of some of our clients from various industries.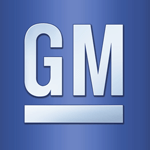 ​​​​​​​​​​​​​​​​​​​​​​​​​​​​​​​​​​​​​​​​​​​​​​​​​