Another year of exciting opportunity at trade shows and we have some exciting products for you! Trade shows in 2018 were a wild success with our brand-new food-grade line. As we refine our products, we will be unveiling new versions and variations as well as our standard flagship feeder lines. If you didn't catch us at the 2019 ProFood Tech, be sure to visit the Pack Expo in Las Vegas, the Assembly Show in Rosemont, and SME in Greenville.
Here are our trade shows, and what you can expect!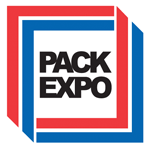 Pack Expo – September 23-25, 2019 – Las Vegas Convention Center – Las Vegas, NV
PACK EXPO Las Vegas and co-located Healthcare Packaging EXPO will be North America's largest gathering of suppliers and manufacturers of packaging technology, including pharmaceuticals and medical devices in 2019. With 30,000 attendees, 2,000 exhibitors, and 900,000 net square feet, Pack Expo Las Vegas is a great opportunity for networking and learning.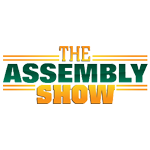 The Assembly Show – October 22-24, 2019 – Donald E. Stephens Conventions Center – Rosemont, IL
The 6th annual ASSEMBLY Show attracted nearly 9,000 registrants, up 12% over last year and over 315 exhibitors, up 15% from 2017.The ASSEMBLY Show is focused exclusively on assembly technology equipment and products. Participants in attendance uncover new resources, experience equipment hands-on, evaluate the latest technologies and products and connect face-to-face with industry experts. Save the date for 2019 - October 22 - 24 back in Rosemont, IL.


SOUTHTEC – October 22-24, 2019 – Greenville Convention Center – Greenville, SC
SOUTHTEC draws manufacturing suppliers, distributors and equipment builders from across North America and around the world – bringing them together in Greenville, South Carolina. With hundreds of exhibiting companies, attendees can find all the latest technologies and services – plus the experts who build them – ready to demonstrate solutions that can help them grow their business. Visitors can make side-by-side comparisons, discover integrated equipment, hear about industry trends and forecasts, and leverage their purchasing power. SOUTHTEC is the single best source to discover the next evolution of your industry!
Mark you calendars and be sure to visit us year at one, two, or all the trade shows! We will share our booth information soon!