Hoosier Feeder Company will be at two trade shows in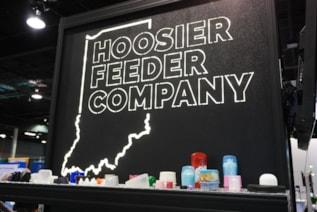 the following months. The first show will be The Pack Expo in Las Vegas from Sept 23rd-25th. The second show will be The Assembly Show in Chicago from Oct 22nd-24th.
The Pack Expo
The Pack Expo is one of the biggest tradeshows in the country. The fast paced world is always growing and technology with it. Pack Expo allows attendees to see technology in action and at full scale. Attendees have the opprotunity to find the best solution to give them a competitive edge. For free registration to the show use our promo code 83U43 and come and visit us at Booth 6166.
The Assembly Show
With a fous on assembly technology equipment and products the assembly show is a great way to uncover new rescources. With face to face connections with industry experts attendees productions problems have the chance to become solutions. For a reduced registration fee use our promo code HOOSVIP so that you can visit us at Booth 1821.