Pack Expo International returns to Chicago this October for the first time in four years, and we couldn't be more excited! The show brings together professionals from more than 40 vertical industries and offers the world's largest showcase of packaging technology. You don't want to miss this!



Check out this sneak peek of what we'll have on display in Booth N-6136 and register today for FREE using our code 21K81.
Hoosier Feeder & Hoosier Conveyor Booth N-6136
Hoosier Feeder Company & Hoosier Conveyor Company are proud to showcase 6 unique systems designed to singulate, orient, and automate packaging and processing applications.
Centrifugal Feeder System
Centrifugal Feeders are the ideal high speed, "hands off" gentle parts orienting solution. Our standard rotary feeders can be tooled for an incredible range of parts, from large diameter lids, to medical components, disposable coffee pods, candy bars, trash bags, and more.
Nut Placement & Vibratory Feeder System
The Nut Placement mechanism is designed to take your nut feeder system to the next level by orienting the nut and then placing it in a point in space with all exterior surfaces open for processing.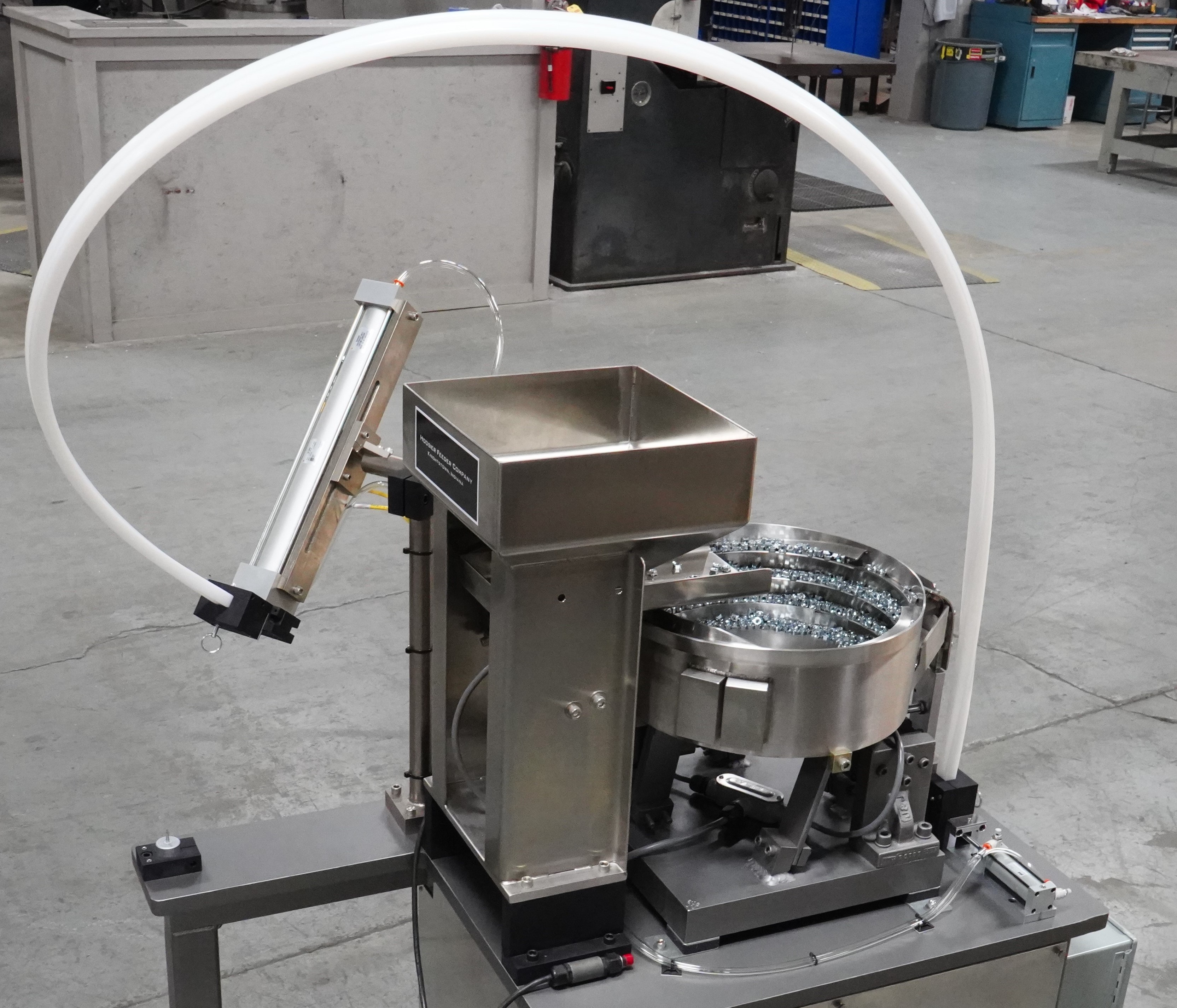 Ultimate Orienting Conveyor
Orienting Conveyors are designed to singulate and orient bulk product to prepare it for the next phase in the production process. Our Ultimate Orienting Conveyor is constructed of 304 stainless steel, is specifically designed for wipe down and high-pressure wash-down environments, and can be easily disassembled and reassembled for cleaning and maintenance.
FlexMove Conveyors
FlexMove, flexible chain conveyors have a sleek, compact and modular frame. The unique design provides many benefits including the ability to handle complex layouts, easy attachment of accessories, guiding, and other components, and capability to handle long runs.
Bi-Directional Conveyor System
Another way to orient bulk packaging product is to use bi-directional conveyors. The flexibility of the design allows for multiple parts to recirculate through the system until it is proper oriented and singulated and can exit or be presented to the next phase in the production line.
New Product ……..????
And of course, no show is complete without the debut of a NEW PRODUCT! Add us to your show planner and stop by Booth N-6136 to be among the first to see the newest product placement solution!
Register for Free
Pack Expo is the best time to meet with industry partners and discuss your packaging automation needs. Register today for FREE using our code 21k81 and make plans to come see us in Booth N-6136 October 23-26 in Chicago!
October 6th, 2022