Today marks our 15th Anniversary at Hoosier Feeder Company. As we look back over the last 15 years we are filled with appreciation, pride, and joy for the many relationships we've built and things we've accomplished.
We are grateful for our employees, partners, and customers for their support and dedication and honored to be able to support other businesses with automation solutions.
Below are a few fun facts and historical milestones. With over 5,000 feeder bowls shipped to customers around the world, our employees continue to put passion and innovation at the forefront of everything they do.
Thank you to everyone that has contributed to the last 15 years. We can't wait for what's next!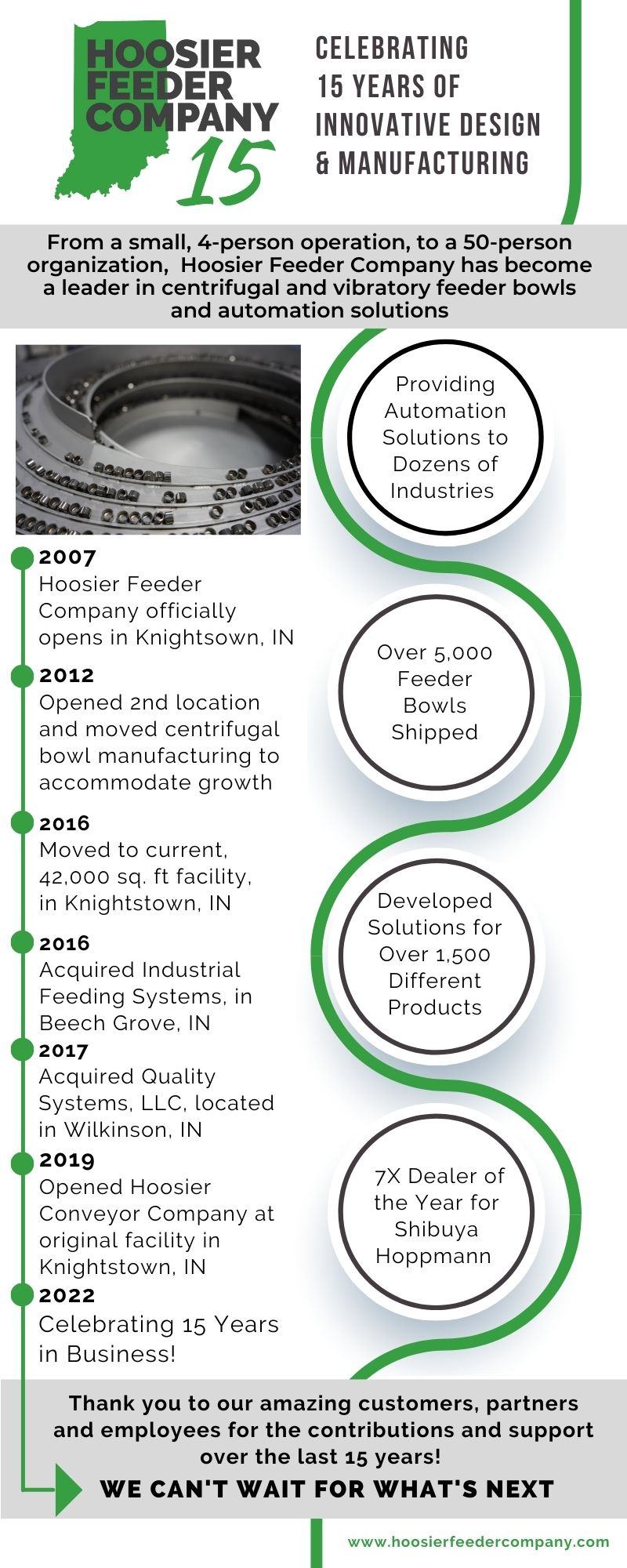 July 29th, 2022